C60 Orders Help
1. Choose Size: 2oz, or 5 bottle bundle (discounted)
2. Choose Oil Base type: coconut, olive, or avocado
3. Choose Quantity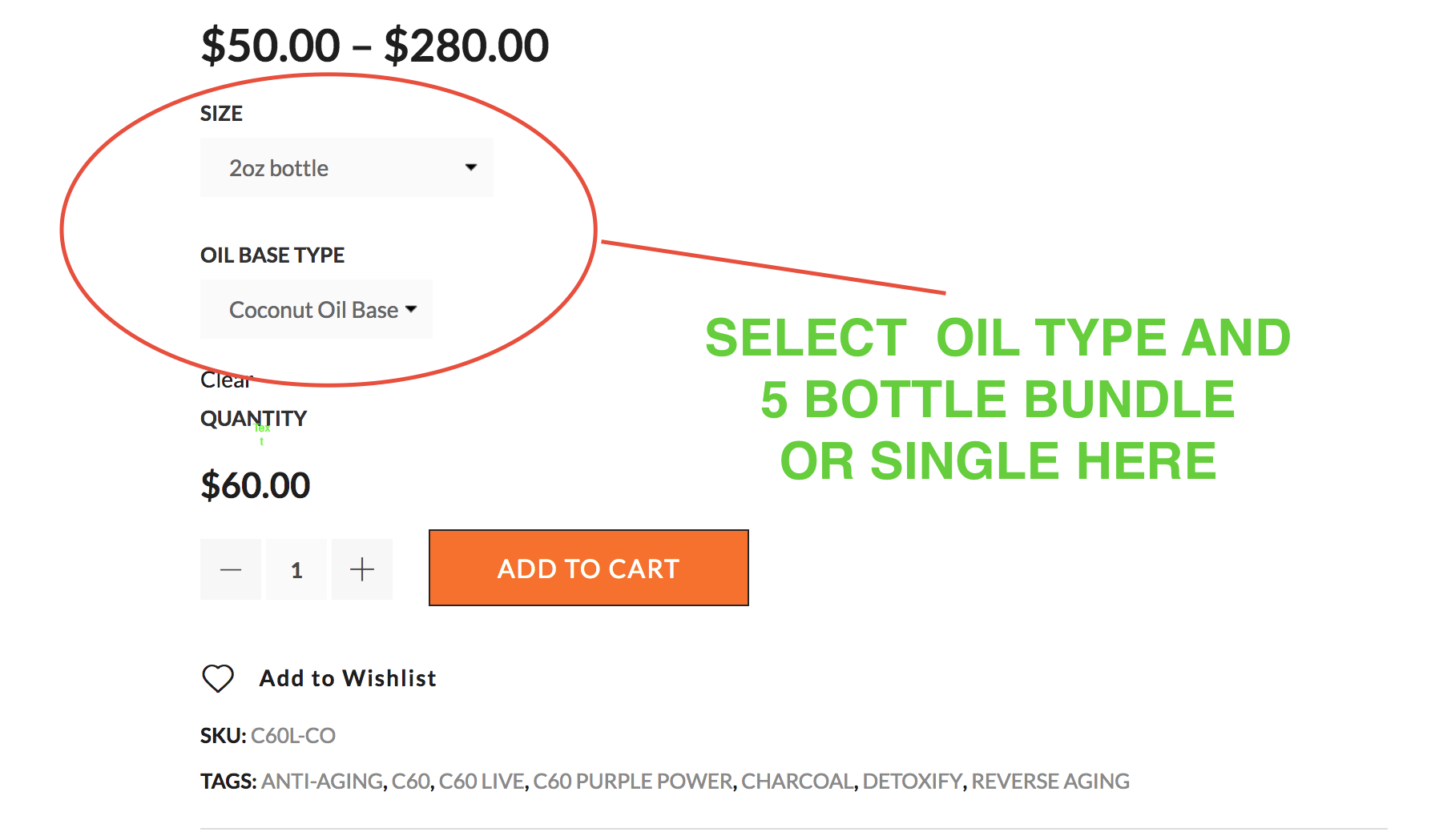 4. Click: Add to Cart
5. On the Cart page, click Proceed to Checkout
6. On the Checkout page, enter your Billing AND Shipping details (if different). *Hotmail and other Microsoft email users, please use another email address as they block the automatic updates for some reason – Thank you.
7. Also on the Checkout page, Choose which payment you prefer,
1. Credit Card, use PayPal (You do NOT need to use a PayPal account, and CAN use a Credit Card)

2. Bitcoin / Litecoin -via GoUrl.io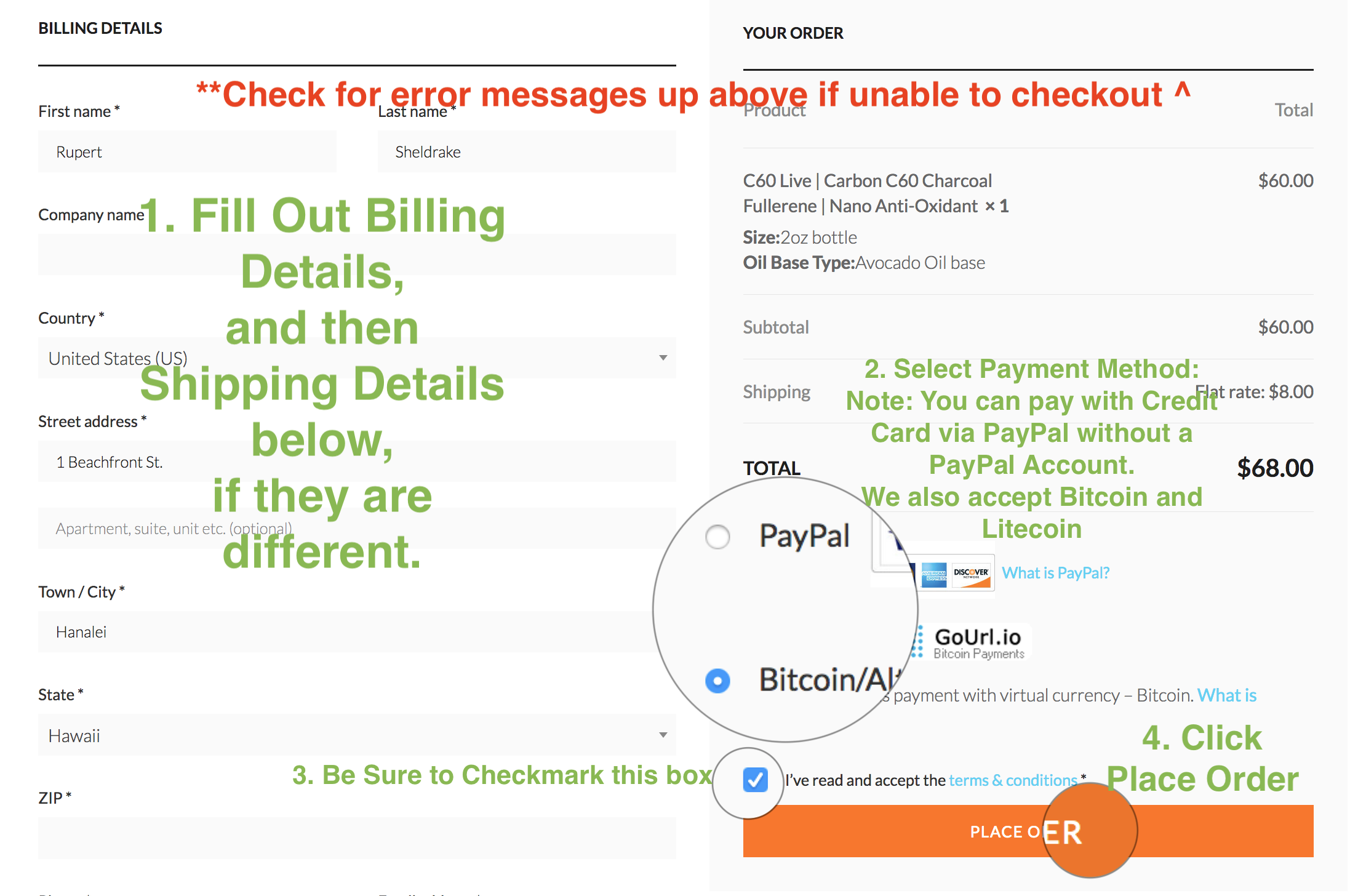 Thank you for shopping with us!